About Us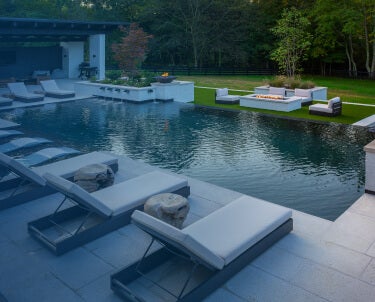 About us
At Hayward, we're more than just equipment.
At Hayward, we're more than just equipment.
HAYWARD AT A GLANCE
Products Brand
amongst U.S Pool professionals
Year Relationships with Top 20 Customers
Attach Rate for the Omni App¹
of Products are
Impacted by ESG
Growth Themes
Kwh of energy
savings from variable speed pumps &
LED lights²
1. % of installed Omni-Compatible products connected to the app
2. Last 3 years Ending march 2023
For nearly 100 years, Hayward has built industry-leading equipment, filters, and pumps. Today we are at the forefront of innovation for pool and outdoor living technology and internet-connected homes.

Whether you are trying to create the perfect backyard environment, reduce operating and maintenance costs, or harness the power and convenience of wireless controls, Hayward makes the equipment and technology that will help you do it.

We offer a full line of energy-efficient and sustainable residential and commercial pool equipment including pumps, filters, heaters, cleaners, sanitizers, LED lighting, and water features—all of which are digitally connected through Hayward's intuitive IoT-enabled SmartPad™.

Hayward is also the leading manufacturer of industrial thermoplastic flow control valves. And all of our pumps have secured EnergyStar certification, meaning we can save pool owners money on their energy bills.

We are the brand of choice for both new pool builds as well as the aftermarket, and help commercial and residential pool owners create their own water experience through convenient solutions that improve ambiance, efficiency, and comfort.

Our global headquarters is in Charlotte, North Carolina, and we have operations across the United States, Australia, Canada, China, France and Spain. We are publicly traded on the New York Stock Exchange under the ticker HAYW.