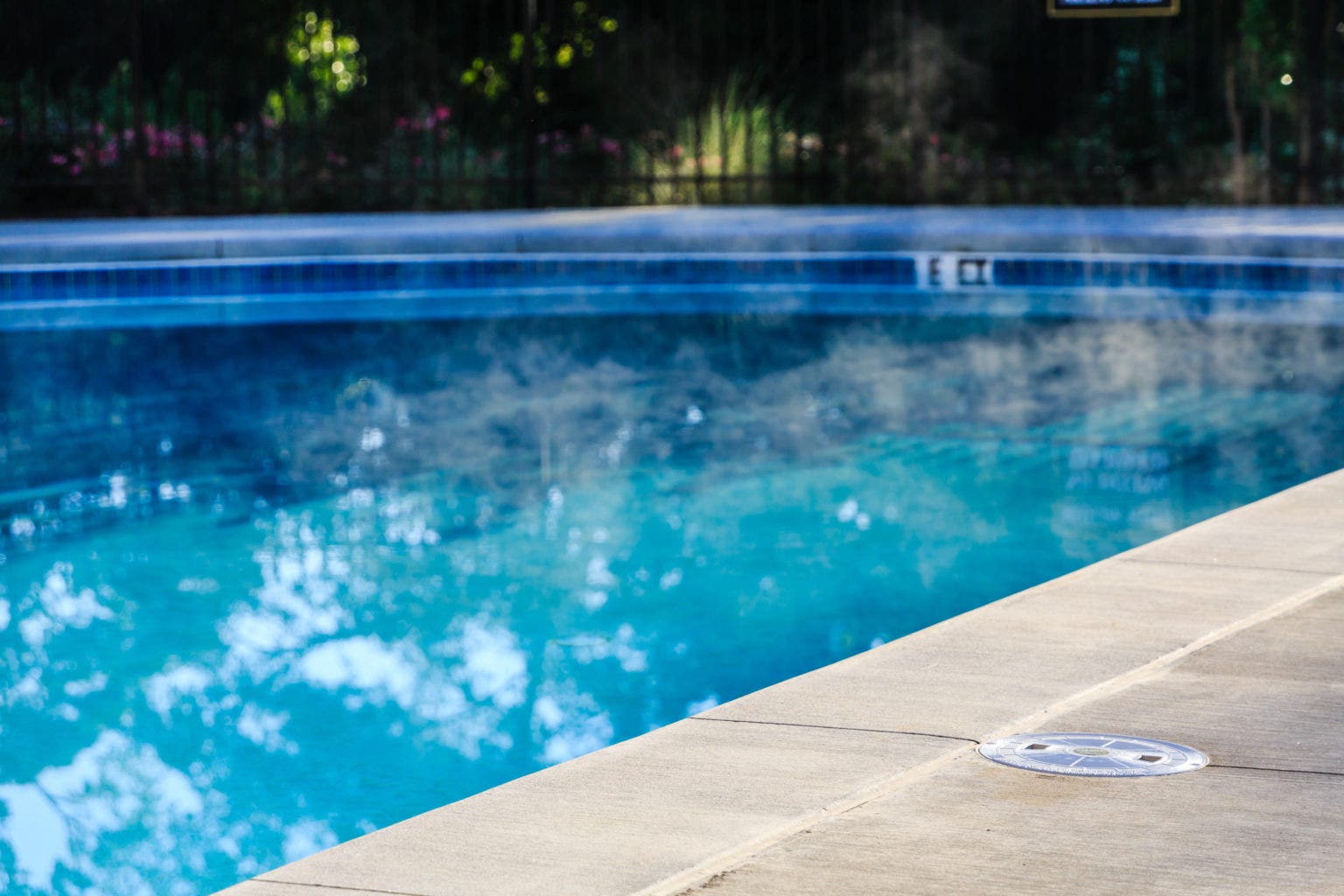 Heating your pool is the key to maintaining a comfortable water temperature and extending your family's swimming season. Choosing the right pool heater can make all the difference, allowing you to swim even when temperatures drop. However, with various heating options available, it can be challenging to determine the best one for you. To help you make an informed decision, let's explore the benefits and options of heating your pool.
Benefits of Heating Your Pool
The benefits of pools are undeniable: fun, exercise, new skills, socialization, entertainment, strength building, stress reduction, and many more. It goes without saying that you'll want to enjoy your pool as long as possible.
Heating your pool:
Allows swimming on cool days and nights
Expands your home-based exercise options in off-season
Increases your activity and time outdoors
Upgrades entertainment options for the family and guests
Improves your overall comfort and enjoyment year-round
Options for Heating Your Pool
All methods of heating pools and spas introduce heat into the water. This can be done in several ways, but the most common options utilized are gas heaters and heat pumps:
Gas Heater
Gas heaters are the most popular equipment for heating pools. They are ideal for quickly and efficiently heating any pool or spa. They use natural gas or liquid propane to heat and are able to release heat into your pool at the push of a button (from an app on your phone or on the heater itself).
Hayward Universal HC-Series pool heaters are the most compact heating solution available. They require 40% less pad space than competitive units, allowing you to enjoy more of your backyard. All Hayward gas heaters utilize a cupro-nickel heat exchanger for value, performance, and reliability. In addition, they offer excellent salt water and chemical corrosion resistance. Learn more about gas pool heaters from Energy.gov.
Heat Pump
Heat pumps transfer heat from the ambient air to the pool water. They have a higher initial cost than gas heaters but are more energy efficient in the long run. Heat pumps are a good choice for maintaining a pool at a set temperature, but they are sensitive to climate variability; homeowners in cooler climates should consider using units with higher capacities and low ambient operation in order to maximize their investment.
Fun fact: Did you know heat pumps can also cool your pool? They can be extremely versatile in every season.
Hayward HeatPro VS Heat Pumps are the only AHRI-certified horizontal discharge Heat Pumps on the market. With part load COP over 15.0 and automatic modulation, they are the quietest and most efficient Heat Pumps available. All HeatPro VS models offer heating and cooling capability and low ambient operation.
Hayward HeatPro Heat Pumps economically maintain the ideal water temperature for ultimate comfort. They are high-performance, energy-efficient units with the industry's only Ultra Gold corrosion-resistant evaporator fin.
How much can you save by switching to a Hayward energy-efficient heater or heat pump? More than you might expect! Hayward's Energy Calculator shows how much you can save.
Electric Spa Heater
Electric spa heaters are another option, as they quickly heat the water in your spa and fit in compact spaces. Electric heaters are typically used on spas where gas is not available.
Hayward Electric Spa Heaters offer all of the sophisticated features and capabilities of heaters twice their size. They feature a stainless steel tank and are easy to install and convenient to service.
Enhancing the Effects of Your Pool Heater
Pool Covers
In addition to heating your pool or spa, you can enhance the warming effect by adding a cover to maintain a comfortable water temperature. Using a swimming pool cover when the pool is not in use can reduce your heating costs by as much as 50-70%. Read Pool Covers Save Water and Energy to learn about additional benefits.
Whatever equipment you choose, be sure to have your heater or heat pump checked and maintained on an annual basis by your local pool pro. Discover the full range of heat pumps and heaters available to you by browsing our selection here. Once you've found the perfect option for your needs, locate your nearest authorized Hayward retailer to make your purchase