HCF Series 36" Laminated Sand Filter
The HCF Series Sand Filter is engineered to stand the test of time. An optimized internal and external design improves filter cycle times, accuracy, install times and reduces maintenance while increasing durability against compromising elements.
Features
The HCF Series Filters feature an improved internal and external design that enhances performance and endurance. The filters distribute water more evenly with a multi-diffuser configuration, increasing filter cycles, effectiveness, and longevity of the filter. Installation and maintenance are easier than ever before. A transparent manway simplifies operation and the UV-protected and infusion molded fiberglass shell reduces corrosion and shields the unit from the elements, such as blooming and biofilm build up.

* Multi-diffuser distribution heads and oversized laterals improve filtration and lengthen filter cycle
* UV-protected gel coat protects from the elements
* High performance filtration and longer service life
* Transparent manway design simplifies operation
* Dual-Head (HCF230) or Quad-Head (HCF234 and HCF236) Diffusers provide optimized water distribution
* Commercial-grade PVC and ABS injection-molded internals with 360° slotted lateral provide high performance and resistance in corrosive applications
* Industrial valve and pressure gauge configuration offer durability and increased accuracy
* 34″ model fits through standard 36″ doorways with no need to remove the door frame, simplifying replacement installations
* New warranty policy; 5-year parts, 1-year labor
* NSF/ANSI Standard 50 Certified


EXPERT LINE products can only be purchased through you local pool professional or in-store.
3+ Year Parts and Labor Warranties*
*When sold by a Totally Hayward® partner. Exclusions, other terms and conditions may apply.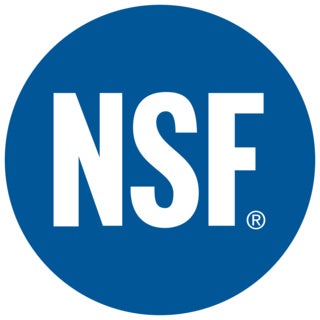 NSF Certified
NSF's comprehensive inspection, testing and certification services ensure our products comply with all major state and provincial health codes, as well as model building and construction codes.
| | |
| --- | --- |
| Backwash flow rate | 143 |
| Brand | Hayward |
| Cartridge | No |
| Channel | Expert Line |
| Design Flow Rate | 143 |
| Effective Filtration Area | 7.05 SQFT |
| Filter Type | Sand |
| Footprint | 37 - 1/2 x 37 - 1/2" |
| GTIN | 610377404075 |
| Master Carton Qty | 1 |
| Maximum Working Pressure | 50 PSI |
| Parts Warranty | 5-year |
| Pool Type | Commercial |
| Pressure Gauge | Yes |
| Product Dimensions | 43.5 " x 37.5 " x 37.5 " |
| Product Height | 43.5 in |
| Product Length | 37.5 in |
| Product Weight | 100 lb |
| Product Width | 37.5 in |
| Public Design Flow Rate | 143 |
| Residential Design Flow Rate | 143 |
| Sand Capacity | 900 lbs |
| Series Filters | HCF |
| Shipping Dimensions | 0 " x 0 " x 0 " |
| Shipping Height | 0 in |
| Shipping Length | 0 in |
| Shipping Weight | 0 lb |
| Shipping Width | 0 in |
| Side Clearance - Filters | 18 in |
| Turnover 10 Hours | 85800 |
| Turnover 8 Hours | 68640 |
| Valve Included | Not Included |
| Vertical Clearance Filters | 18 in |